Inlays and Onlays

Portland, OR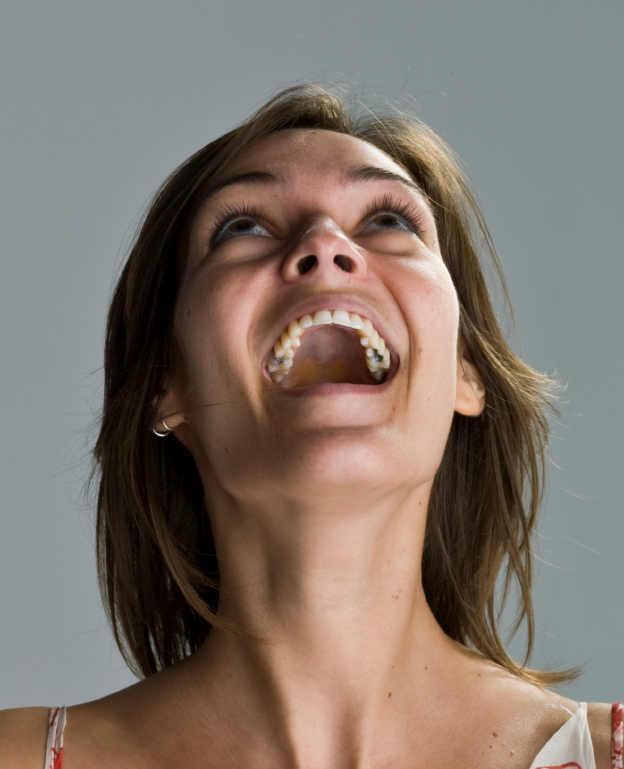 Taking care of your teeth, with regular brushing and flossing as well as dental cleanings and exams, is essential for maintaining the health of your mouth. Neglecting any part of your oral care routine can lead to the formation of cavities. While commonly associated with children, cavities affect millions of people of all different ages. They are small pits that form as a result of tooth decay. Decay happens when the acids produced by plaque and oral bacteria are left too long on the surfaces of your teeth. These acids erode your protective enamel.

Cavities only continue to grow in size when they are not treated. This leads to the weakening of the affected tooth and the risk of a serious, and painful infection inside of the tooth. Most cavities are treated with either amalgam or composite resin fillings. While these fillings are effective in most situations, there are some circumstances in which they can cause more harm than good. One such location is the chewing surfaces of your molars. At Hunter Dental Care, we can treat these cavities with inlays and onlays.


Amalgam and Composite Resin Fillings

Amalgam fillings are made up of a mixture of metals suspended in mercury. When hardened, these fillings are exceptionally strong and can stand up to the strongest biting forces. Despite their strength, these fillings are not always preferred by patients. One reason is due to their color. They are silver, which makes them stand out from the rest of the natural tooth structure. The metal and mercury content also raise concerns for many.

Composite resin fillings are an aesthetic alternative to amalgam fillings. These fillings are made up of a mixture of fine glass, plastic, and other materials. While not as strong as amalgam, the composite resin in naturally white in color, which enables it to blend in with the rest of your tooth. It is also free from both metal and mercury.


What are Inlays and Onlays?

While amalgam and composite resin fillings do have their place, there are also times when they can be more harmful than beneficial. If an amalgam filling is placed on the chewing surface of your molar, the continued biting pressure can drive the filling deeper into the tooth. It essentially acts as a wedge that can split the tooth in half. A composite resin filling placed in this same location can be quickly worn down by biting pressures, giving it a much shorter lifespan. There is also the risk that the filling can shatter, putting your toot at risk.

Inlays and onlays are an alternative to these traditional fillings. They are known as indirect fillings, created outside of the tooth rather than cured in it. Both inlays and onlays can be made from several different materials, including metal, composite resin, and porcelain, with porcelain being the most popular choice. Along with blending in perfectly with the rest of your tooth, porcelain is fairly strong and able to stand up to normal daily use. Inlays are used when one cusp is affected by the cavity. Onlays, called partial crowns, are used when two or more cusps are affected. Both of these fillings strengthen your tooth rather than put it at risk.


What are the Benefits of Inlays and Onlays?

There are several benefits to inlays and onlays.

| | |
| --- | --- |
| • | They provide your tooth with strength. |
| • | Less drilling is required, which allows us to preserve more of your natural tooth structure. |
| • | They are more affordable than dental crowns. |
| • | Because these fillings are created outside of the tooth, they will not shrink when placed inside the cavity, a common issue that occurs when amalgam and composite resin fillings are cured. |
| • | Porcelain in an ideal aesthetic material. It blends in beautifully with the rest of the tooth. It is metal and mercury free, and is not sensitive to temperature fluctuations. |
How are Inlays and Onlays Placed?

Inlays and onlays typically take two dental appointments. The first appointment is dedicated to removing the decay and cleaning the tooth. Impressions are then taken and sent to a lab where the inlay or onlay is created. While you wait for the restoration to be created, a temporary filling is placed to protect the health of the tooth. Your second appointment occurs when the inlay or onlay is ready. The temporary filling is removed, and the inlay or onlay is checked for fit and color and then cemented into place.

When an amalgam or composite resin filling can risk the health of a tooth affected by a cavity, inlays or onlays may be able to help. Call Hunter Dental Care today for more information and to schedule your consultation at (503) 622-9730.